It's official, I've now been in Vancouver for a month. I'm still trying to figure out where the time went because it only feels like a week. Perhaps that's why routines keep you grounded, considering 4 weeks were compressed into 1 week within my internal timeline. Even with building furniture, unpacking, and juggling design work and writing, I stayed as accurate as possible to my old routine.
Welcome to Another Edition of Unprocessed Thoughts
Some people think routines are bland, dry, and uninteresting. Yes, the lack of spontaneousness can seem dull. It also creates stability, which is vital if you want to be a writer. Those words don't get down on the page unless you put in the time.
Make Time
People frequently say they "don't have time." It's an easy trap to fall into despite everyone having twenty-four hours a day. That's why you must "make time" instead of presuming the universe owes you more hours in the day. Make the time by shifting your priorities which we looked at last month with orbiting tasks. Prioritizing what's important will help you make time.
In addition, keeping a routine gives you a better sense of your day. Constantly doing the same ritual at the same time of day will help calm your mind and body because you won't be flustered trying to juggle randomness. It's certainly fun to be impulsive. It's also a great way to lose track of yourself. We want the opposite when trying to create equilibrium.
The Ritual
Don't worry; we're not getting into any strange cult practices. A ritual doesn't have to be a spiritual thing. It's your method of doing something every day. Writing is a ritual. Drawing can be one, exercise is another or anything you prefer.
Staying true to your ritual puts everything else in order. Some people add multiple things to their rituals or have several daily rituals to best fit their life. I have a strict morning ritual, and the day progressively becomes less predictable. It's part of the nature of freelance gigs.
Protect that Routine
What's remembered is how your pick yourself up and continue in longevity. It takes around three months on average to truly set in a new habit. Since routines keep you grounded, you'll have to be pretty disciplined to introduce a new ritual into your life. Also, don't beat yourself up if you fall off the bandwagon. It happens to everyone and nothing to be ashamed of.
You also won't want to perform your routine every day. Some days it will be a slug, but do keep at it. Your future self will thank you.
Short and Sweet. Remember, Routines Keep You Grounded
This Unprocessed Thoughts is short and to the point. As I mentioned, my internal timeline thinks I've been here for a week, and I feel like I just wrote August's Unprocessed Thoughts. In reality, I didn't. I've got lots of writing to get to as I've fallen behind on the Crystal Moths: Ash Book 1 novel and need to dedicate myself to it to be ready for next year.
That means it is my turn to make some time.
Beer Note: Slow Hand Beer Company Pilsner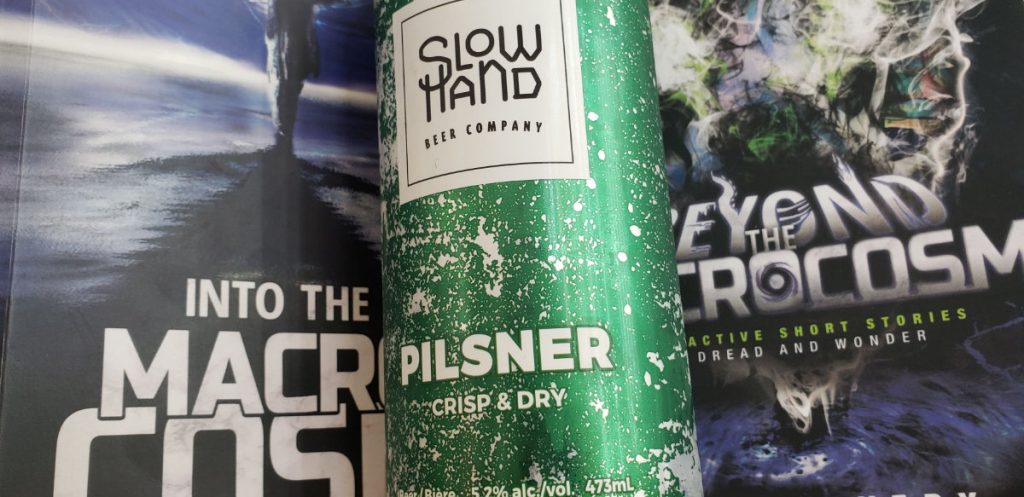 As my tastes evolve, I keep moving towards lighter beers to suit the pallet, and this fits nicely. For this month I tried the Slow Hand Beer Company Pilsner. They are located in Vancouver and make a good beer if you're in the mood for a dry one.
Amusingly enough, I'm getting into whiskeys which are far stronger than IPAs. Perhaps it's time to shake things up.