Just as the title says. The time is finally here! The official release launch of the novel Seed Me will be at Happy Harbor Comics with a live reading of some of the chapters.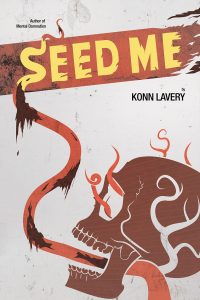 With this being announced, there will be some additional exciting news to be shared related to Seed Me in the coming weeks. For now, mark your calendars and come celebrate the launch of this new horror novel!
When?
August 17th.
Signing is from 5pm to 8pm.
Live reading is at 6pm, be sure to arrive a little earlier!
Where?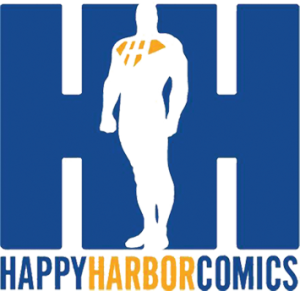 10729 104 Ave NW, Edmonton, AB T5J 3K1

Book Synopsis
WARNING: DO NOT CONSUME
If you're reading this, then you did not take the above warning seriously. In that case, you're probably as stupid as me. I'm Logan, by the way. I didn't pay attention to any warning signs either. Being an unemployed deadbeat in Edmonton with no family and getting dumped by your girlfriend for her best friend can wear a guy down. All I had was my cokehead buddy, Skip, to cheer me up.
Surprisingly, my precautionary tale was not caused by either Skip or the drugs. Let's just say a drunken make-out session with a pale girl by a dumpster, who was supposedly pronounced dead earlier in the evening, can leave you mentally jumbled up. A good motivator to figure this scenario out is having robed cultists stalk you, asking where the girl is.
Is this an ill twist of fate? Did I bring this on myself? Is there a reason behind my misfortune? Is the moral to not make out with spooky girls behind dumpsters? Hell if I know…

Pass this announcement along and bring your friends to CONSUME!