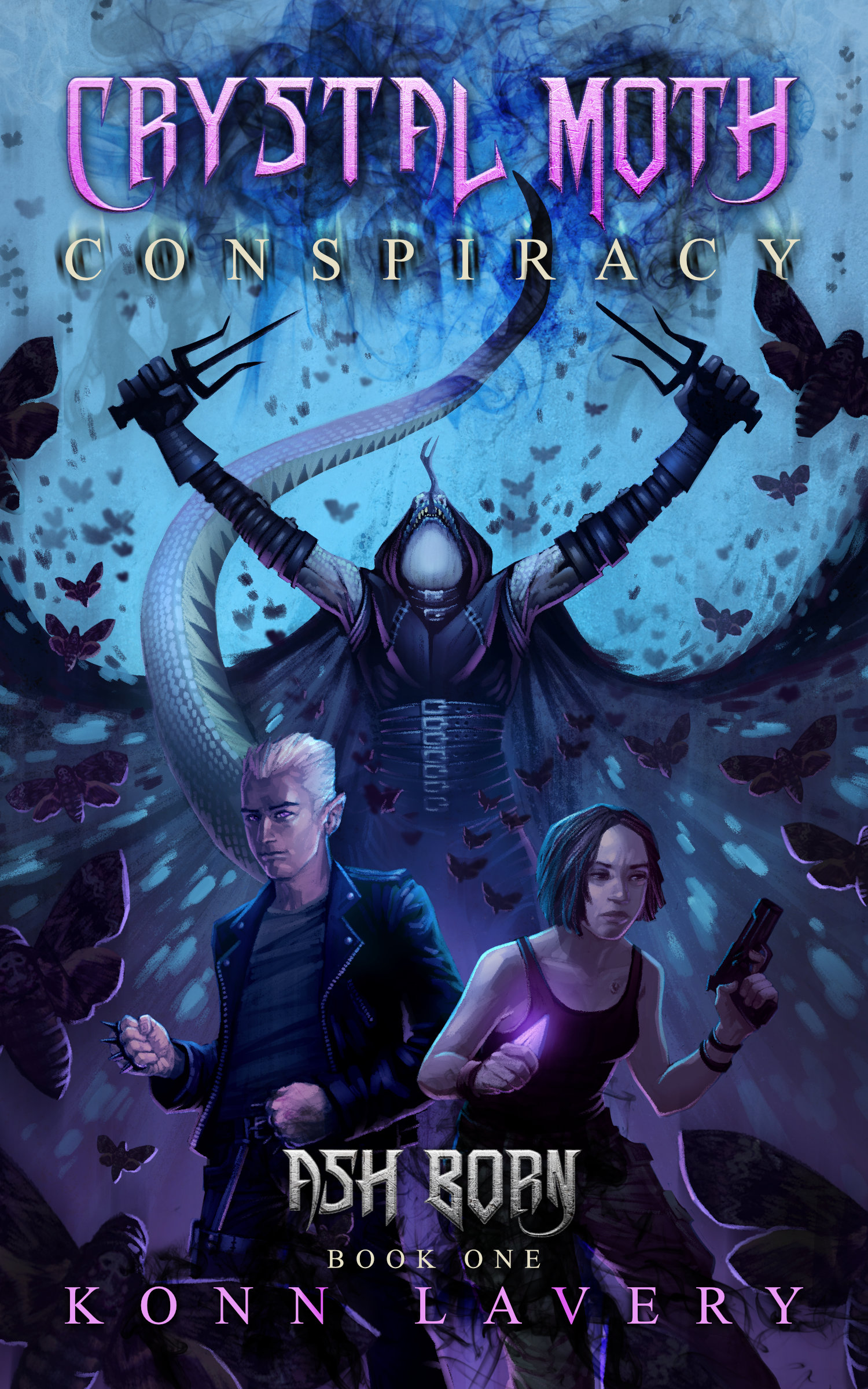 Crystal Moth Conspiracy
Ash Born Book One
Order Today

June 20, 2023
Sign up for the newsletter to be notified of the release.
Synopsis
Descend into a rabbit hole of the supernatural and the treacherous.
Lola Cabello lives a life on the run after exposing the law's corruption to the notorious Crystal Moth gang. They are responsible for murdering her loved ones, blinding her into revenge.
She learns of their deadly new street drug, ash, forcing the gang to send their deadliest assassin, Scalebane, to finish her. Detective Iglesias is close on Cabello's trail, wanting to cuff her and everyone involved with ash. His case is complicated for he may be the last clean officer left.
The last nymph, Synarion, allies with Lola and together they aim to unravel the mystery behind the ash drug and capture the Crystal Moth's leader, a fallen angel set on global domination. Lola is unaware of how deep the Crystal Moth ties are into the media, law, and politics. They root from an ancient world of ruthless reptilians, vampiric plants, demons, and the fantastic.
The news distorts fact from fiction. Detective Iglesias is closing in. The Crystal Moth web of influence grows. Lola is unaware of how far the rabbit hole goes.