I'm pleased to welcome Australian horror author Liz Butcher back to the blog! January 2020, Liz joined us to chat about her novel Fate's Fury, her writing process, and her experience with short stories. Now, she's here to discuss her latest works, Never, Never, and LeRoux Manor. Let's welcome Liz Butcher to the blog!
Welcome back, Liz Butcher! Still getting up at 4am to write each day?
Thanks for having me back! I do still get up at 4am, but not everyday. Now that I'm writing full time I don't quite have the urgency that I did before. But in saying that, I do love that time of morning when the house is quiet and everyone's asleep!
You've been busy since we've last chatted with the release of Never, Never and LeRoux Manor available on Amazon. How's writing been over the strange realm of 2020?
It's been quite interesting! I embarked on my writing full-time venture right before covid hit so it was all very strange. Yet I also feel so blessed to have had so much work during such a crazy time. There are certainly challenges to working for yourself, so I've really had to work on my procrastination! And it's difficult when we have lockdown's and everyone's at home—but everyone know's what that's like!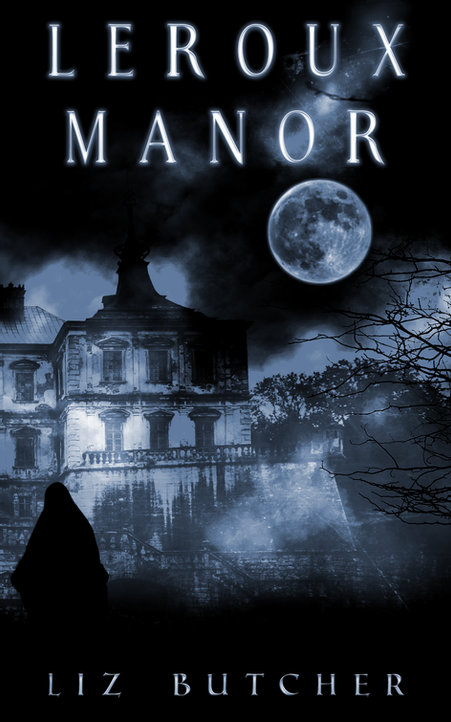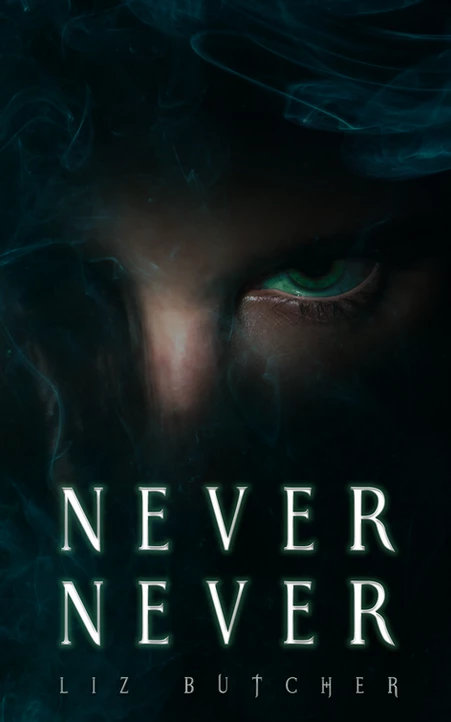 Can you share more about YA horror LeRoux Manor? It's got a supernatural element following the protagonist Camille being the first female born in the family in two hundred years.
Yes! It's about a teenage girl who's forced to leave Australia and move to the UK when her fathers estranged uncle passes away and leaves the estate to them. As soon as she arrives at the manor, she's drawn to its history and starts seeing a mysterious woman on the grounds. Upon investigating the attic, she discovers a box of old photo albums, in which one contains newspaper clippings. The articles talk about the day of the launch of LeRoux Manor to the village, where Caleb LeRoux was found murdered and his 5 year-old daughter Mena vanished without a trace. Camille is determined to find out what happened to Mena, despite the age of the case, but the more she uncovers, the more the manor awakens.
Okay, now for the latest release, Never, Never, which features a detective and her haunting past. Is it safe to say this book is quite different from LeRoux Manor and even Fates' Fury? And how so?
Never, Never is actually a modern retelling of Peter Pan, so that's the biggest difference! While there is still paranormal and horror elements, it also has a strong crime/detective storyline. Wendy Darling, who was a girl in the original Peter Pan, is now in her 30s and a successful detective, struggling with the trauma of her abduction at the age of 15 by an entity she only recalls as Pan. Then when a local girl goes missing from her room in the middle of the night—much the same way as Wendy did—she's determined to work the case as she fears her worst nightmare has come true. That Pan has returned.
Your work to date has been standalone stories. Do you have plans to write a series?
Actually, I do! I'm working on the plot for my first series now, which will centre around the main character, Luna Zimmer, as she embarks on a new venture as a paranormal investigator—with a twist.
What's next for your writing?
I'm also working on my next novel, Sunrise, which will be a dark fantasy. It's my first attempt at world building, so I'm really enjoying the process!
Let's thank Liz Butcher for joining us again on the blog!
You can find her new novel on her website, Amazon, and the various links below:
Tiktok – @lunaloveliz
Twitter – @lunaloveliz
Instagram – @lunaloveliz
Amazon – https://www.amazon.com/-/e/B00X6XN5O6
Website – https://lizbutcherauthor.wixsite.com/lizbutcher