Finally, the big announcement. If you've been following my social media, it has been a few months of me suggesting on what I have been working on. With the only hint being that it is related to the Mental Damnation series. After five months of working, it is finally ready to be shared with the world:
All three Mental Damnation Novels will be retired.
You might be thinking: wait, retired? Yes, you read that correctly. Reality, Dream and Fusion will be taken off the market in eBook and paperback in early 2017.
Let me give you some backstory on this… After finishing the launch of Seed Me I had two routes I could go, either work on a new book, or finish the Mental Damnation storyline which had yet to be completed.
Why am I not working on the fourth installment?
Being away from the Mental Damnation series for two years, I was able to come back to it with a fresh pair of eyes, and able to forget most of the history and plot. I reviewed Reality and portions of Dream and Fusion. Approaching it from a reader's perspective and reviewing compiled feedback gained over the years from other readers, I learned that these novels were not up to par with what my writing is capable of. The narrative structure, lore and the fictional world itself had potential to be drastically improved. Not to mention Reality was written five years ago, you can learn a lot as a writer within that time. This is why I decided to take a step back and critically edit the series and re-release them.
Yes, this is like George Lucas re-releasing the Star Wars trilogy over and over.
But no, I won't re-re-release the novels. Plenty of novels go through various editions throughout time. The plan is to finish the Mental Damnation series from start to finish over the next several years with a final conclusion to the storyline. No third editions or re-re-releases.
Mental Damnation Reality: Second Edition
Naturally the first novel to be released under the second edition is Reality. The original 70,000 words have been rewritten with an additional 30,000, making a total of 100,000 words. So there's a lot more backstory, character development, improved narrative direction and updated illustrations and an encyclopedia for reference.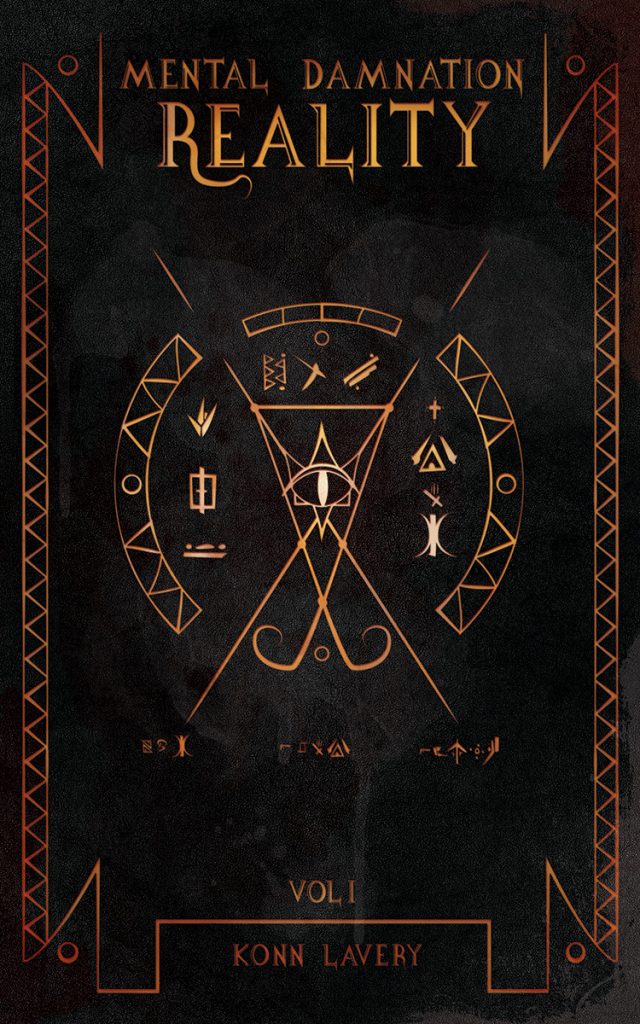 This is the new book cover for the second edition of Reality. The new visual direction moves away from the tribal approach and compliments artwork seen in the renaissance time. More on the artwork will be shared in a future blog post.
Mental Damnation: Reality Book Synopsis
Having her family murdered during her people's banishment from the surface world by the humans, Krista and her only friend, Darkwing, struggle to keep alive as street scum in their newfound home, the City of Renascence. The two find themselves at odds when Krista puts her faith in their leader's goal of unification and Darkwing choses to stand with a notorious gang known as the Blood hounds for their anarchist views.
This separation in their friendship forces Krista to persist on her own just as their leaders, the Five Guardians, become crazed from an unknown disease called Mental Damnation. They develop a bizarre interest in her, claiming they must reap her innocence for their newfound master, the Weaver.
Their leaders infected, a rise of a military dictatorship and politically driven gangs at every street corner leaves Krista with a limited number of options for survival: Does she fend for life in the City of Renascence against these forces or risk leaving it entirely and enter the uncharted realm of the underworld?
Release Date
Mental Damnation: Reality release date will be confirmed, stay tuned. It will be this year though.
I have plenty of more to share about the series and it will come in due time. This is just a taste of what will be coming down the pipeline.