For the past couple of years, I have been hinting about a new book separate from Mental Damnation. This one has been in the works since 2014 NaNoWriMo (National November Writing Month) where the first draft of the story was written. I will admit… it was terrible. Possibly the worst piece of fiction I had written. In early 2015, I returned to the story and scrapped over half of the plot, re-writing it into a completely new direction. Through title changes, plot adjustments and character/visual overhauls, the Seed Me novel is finally at a place where it can be shared.
The book will be ready for the fall of 2016. I am beyond excited to get this novel out to all you horror fans. In the meantime, here's the cover and synopsis for the new Edmonton-based horror story:
---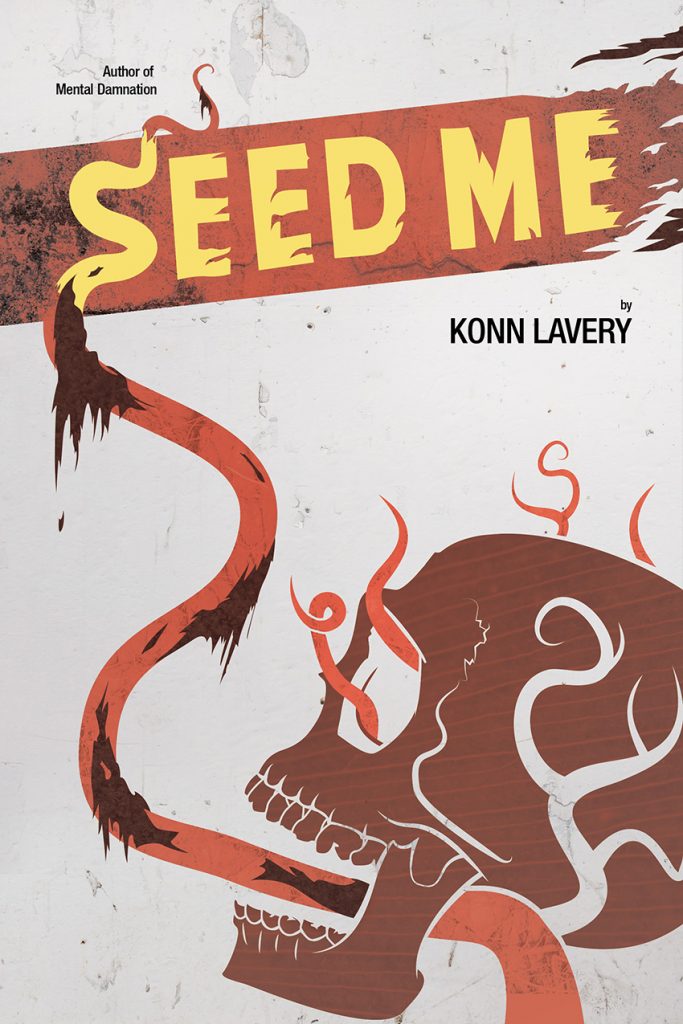 WARNING: DO NOT CONSUME
If you're reading this, then you did not take the above warning seriously. In that case, you're probably as stupid as me. I'm Logan, by the way. I didn't pay attention to any warning signs either. Being an unemployed deadbeat in Edmonton with no family and getting dumped by your girlfriend for her best friend can wear a guy down. All I had was my cokehead buddy, Skip, to cheer me up.
Surprisingly, my precautionary tale was not caused by either Skip or the drugs. Let's just say a drunken make-out session with a pale girl by a dumpster, who was supposedly pronounced dead earlier in the evening, can leave you mentally jumbled up. A good motivator to figure this scenario out is having robed cultists stalk you, asking where the girl is.
Is this an ill twist of fate? Did I bring this on myself? Is there a reason behind my misfortune? Is the moral to not make out with spooky girls behind dumpsters? Hell if I know…
---
More behind the scenes and sneak peeks to come in the near future. The book will have some additional media to go along with it as well (hint: musical). Keep watch for more updates!