Find Konn's Novels
Konn's novels can be found in the following stores.
Calgary
Indigo Signal Hill
Sentry Box
Edmonton
Happy Harbor Comics
Audreys' Books
Strathcona Chapters
Westside Chapters
West Edmonton Mall Chapters
Indigo North
Sherwood Park
Alternatively you can find Konn's novels at the following sites:
Short Story Publications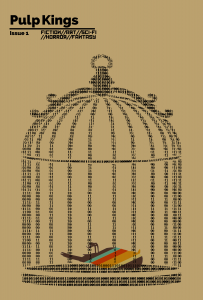 Stray Books Pulp Kings Issue #1
Find the exclusive short story, Feast or Famine, by Konn Lavery in Stray Books' first issue of Pulp Kings.
Local to Calgary or online at straybooks.ca.