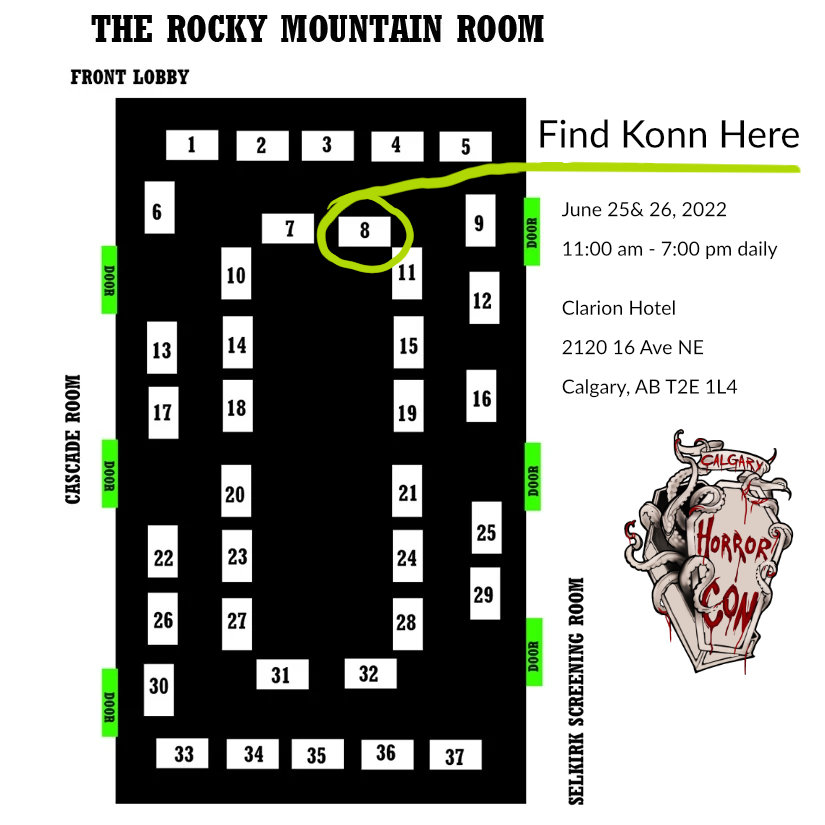 This year is my first convention since 2019. I will be at the 2022 Calgary Horror Con on June 25-26 to sign books! I also have other swag, such as artwork and t-shirts I've designed, inspired by my books at the booth. My table will be at The Rocky Mountain Room at booth 8.
For you horror buffs, they have guests:
Billy Zane
Lisa Zane
James Jude Courtney
Shawnee Smith
Andrew Divoff
Quinn Lord
Joe Bog Briggs
Darcey the Mail Girl
Richard Brake
Amelia Kinkade
Jeff Daniel Phillips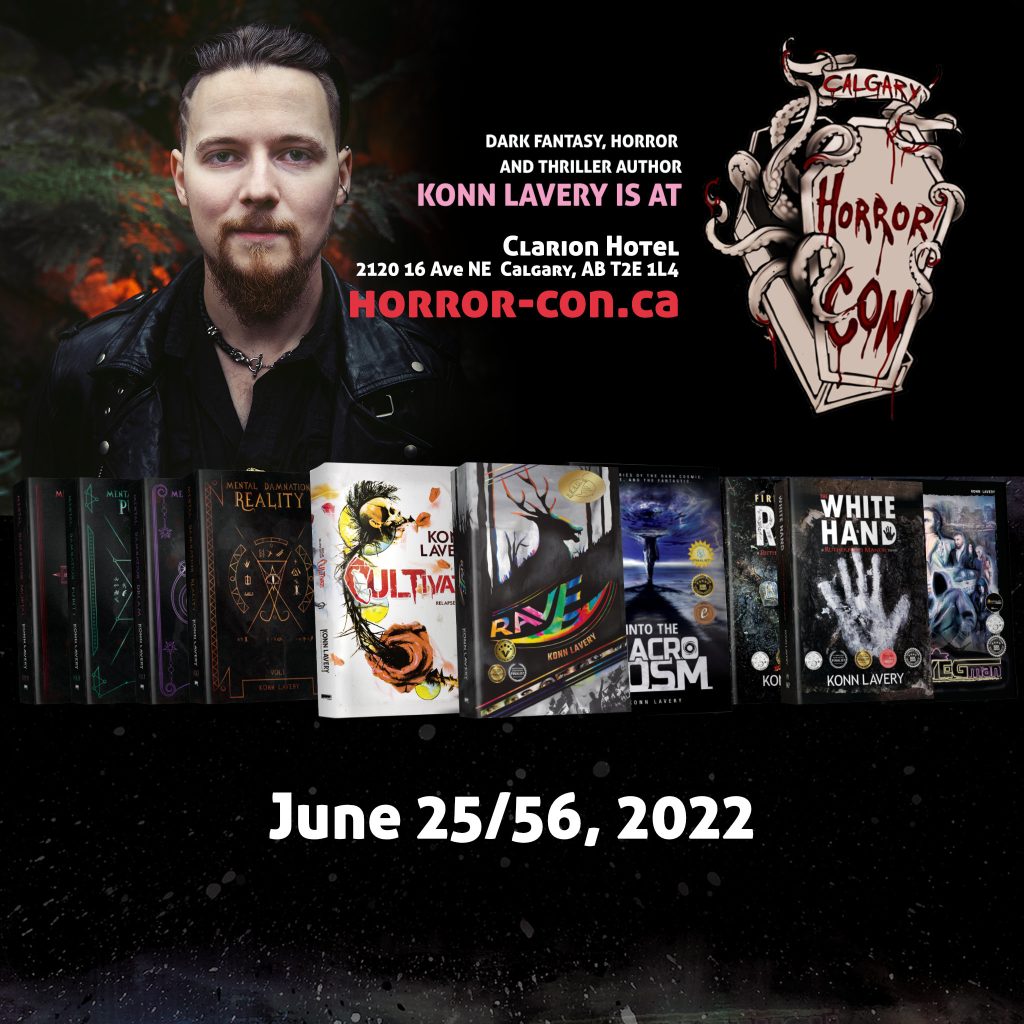 Stoked to see you all there!