Want to read this?
Click Here to Join Konn's Patreon Today
Konn's Popular Membership:
Monthly Short Stories + eBook for $5/mo CAD
$0.16 a day.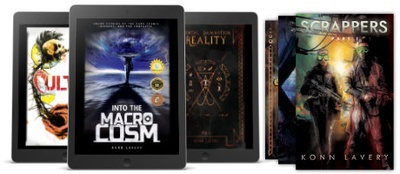 Three eBooks to dive into The Macrocosm
Monthly Short Stories in Written and Audiobook Format
Access to drafts, works-in-progress, and writing updates
High Rez Short Story Artwork for Phone Backgrounds
Your name in the thank you section of the next Macrocosm short story collection
Access to The Macrocosm Wiki
You're basically buying me a drink every month, fueling me to craft more stories!
Let's not forget you will get a copy of the
Into the Macrocosm
eBook
to jump-start you into this strange world of fantasy, horror, thrillers, scifi, and bizarre.
To view this content, you must be a member of
Konn's Patreon at $5
or more
Already a qualifying Patreon member?
Refresh
to access this content.
Comments
---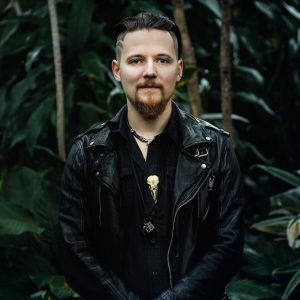 About Konn Lavery
Konn Lavery is a Canadian author whose work has been recognized by Edmonton's top five bestseller charts and by reviewers such as Readers' Favorite, and Literary Titan.