We have a bonus guest author celebrating W.L. Hawkin's new novel To Kill a King, where The Hollystone Mystery series continues. The additional books in the series are To Charm a Killer, To Sleep with Stones, and To Render a Raven. W.L. Hawkin writes edgy urban fantasy with a twist of murder from her loft near Vancouver, B.C. Her characters go on a journey where Hawkin's travelled herself.
Let's welcome W.L. Hawkin to the blog!
Thank you, W.L. Hawkin, for joining us! Can you give a brief intro about yourself?
I'm happy to, Konn, and thanks for inviting me. I should start by saying that W. L. stands for Wendy Louise. Most people know me as Wendy Hawkin. I created my last name several years ago. It means "kin of the hawks" as I have an affinity for birds of prey, covet their sense of freedom, and long to be able to fly like J. P. McLean's characters! I grew up in rural Ontario and now live in an ecovillage on an organic farm with my beautiful yellow lab. I love myth, nature, and spiritual work, all of which appear in my books.
Your characters travel where you have. Is it the travel that inspires you, or do the characters guide you?
For the most part, the characters guide me. When I introduced Dylan McBride in To Charm a Killer, I already knew he'd been raised in Tarbert, Scotland and learned to communicate with stones in Kilmartin Glen. That's Dylan's "superpower." I did that research online. Then, when I decided to set To Sleep with Stones in Scotland and make it Dylan's story, I traveled there. We stayed in Tarbert and I photographed houses I felt he could have lived in with his granddad. I even photographed an old man standing outside his home that resembled Dylan's grandfather. We also went to the Kilmartin Museum to see the grave slabs and to several fields of standing stones, like Ballymeanoch, where Estrada holds the ritual to call on the gods. Dylan is arrested for murder when he's working on an archaeological dig there and when I saw Dunchraigaig Cairn, I knew that's where the body would be discovered. It's just the perfect place to "almost" hide a body. I take lots of photographs and use them as memory triggers but also like to soak up the energy of the landscape and record details.
When I wrote the last book, I went to specific places in Ireland because I was following an archaeological trail I'd already started to research, and I wanted to walk where my man had walked before he was ritually murdered in 200BCE.
You spend time carefully researching your books. What usually comes first, the idea or the research?
Hmmm . . . Good question. The idea comes first, I think. To Kill a King grew from a moment when I saw the mummified fist and torso of Old Croghan Man in a National Geographic. I was struck by it and knew I had to tell this man's story and give his life meaning. I started researching Dr. Eamonn Kelly's work on Kingship & Sacrifice and then went to Dublin where I spent time with the artifacts in the National Museum — the real fist and torso — and tried to connect with the spirit of the ritually killed king. That's how I got his name. It was a burbled R sound — Rory — which I spelled Ruairí. I spent days at the museum and working at a downtown library in Dublin. Then I went to other prehistoric sites and finally climbed Croghan Hill, where Ruairí was inaugurated as king and then ritually murdered.
But I'll say too that my online research is continuous, and I constantly look up information as I'm drafting. For example, in To Render a Raven, the characters travel by yacht up the Pacific Coast to rescue Estrada's baby from vampires. I had to research yachts and maps and then plan a timely route. I'd worked as a relief lighthouse keeper on the coast, so I had a feel for the landscape, but I've never piloted a yacht up the coast — though I'd love to do that someday.
To Kill a King takes place in Ireland and has Wicca, Druids, and Faeries. Tell us more about the fantastical elements in your series!
I've studied Wicca and Druidry and love the Irish Faeries – the Sidhe — who are like a parallel race of superbeings descended from ancient Irish gods, the Tuatha de Danann. Wicca is in all the books because Estrada, the main protagonist in all the stories, is the high priest of Hollystone Coven. Sensara is the high priestess and together they enact seasonal rituals that I create in detail.
In To Charm a Killer, Estrada desperately wants to meet faeries. He's read Yeats's Celtic Twilight and wants this experience. The faeries are the Indigenous ancestors and appear to Maggie, another character in that book, as well as Primrose, an Irish witch. Estrada eventually gets his wish.
Then when Estrada gets desperate in Scotland, because Dylan has been threatened in prison, he goes to the Ballymeanoch Stones and conjures the ancient Celtic gods — The Oak King and the Horned God, Cernunnos — plant and animal, you see.
To Sleep with Stones has a dual storyline. Estrada's lover, Michael Stryker likes to dress up and play vampire at his goth club, but while Estrada is in Scotland, Michael gets targeted by a real vampire. The vampires are terrific antagonists in To Render a Raven and steal Estrada's baby to revenge something Michael does. I quite enjoyed creating the vampires who all have their own personalities and backstory. And, here's a little spoiler— In this thriller, the ravens they render are vampires!
The Celtic druids in To Kill a King are real, in that the people would have been druids in 200BCE Ireland. But druids are practicing today, and I've studied some of their work through OBOD, the Order of Bards, Ovates, and Druids. One of my favourite characters, Magus Dubh (Dove), is a modern day druid. Dubh is a Glaswegian antiquities dealer; a tattooed blue dwarf whose father was fey. Dubh is also godfather to Estrada's baby because he saves Estrada's life in Scotland and again when they face the vampires in book three. Dubh's fey blood comes in handy.
So, I suppose I have an assortment of fantastical creatures, although I don't think of them that way. They're all very real and have come alive as friends over the years . . . until I kill them off, that is.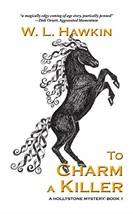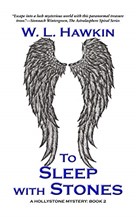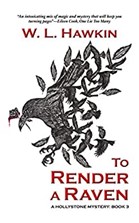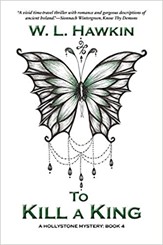 What's next for you? More into the Hollystone Mysteries or something new?
I've just written a small town romance laced with suspense, mystery, and adventure. Arrow to the Heart, the first in the Lure River Romances, is just back from my developmental editor and I'm revising it. I'm also halfway through a first draft of Ghostlight, which is a mystery set at a lighthouse I worked at on the Pacific coast. And To Kill a King ends with a cliffhanger that begs a fifth book. I've already started seeing scenes from it. Really, I could keep writing this series forever.
For writers just starting out, what would be one piece of advice you'd like to give them?
I write because it feeds me. I can't not write. If that's you, write what you love however you can. I taught full time for years and wrote weekends and holidays to destress and escape. It takes months and years to write a book, but that book will follow you forever. So, make it your best work and love it into being. Befriend your muses and your characters and listen when they speak. Meditation is a wonderful practice. If you sit in stillness, you'll hear them, and if you ask nicely, they might just tell you their story.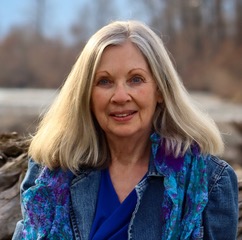 Let's thank W.L. Hawkin for joining us to talk about their work!
W.L. Hawkin's Novels
W.L. Hawkin on Social Media