Announced on the Rutherford Manor Facebook page, the cover and title to my new novel have been revealed!
Fire, Pain, & Ruin – A Rutherford Manor Novel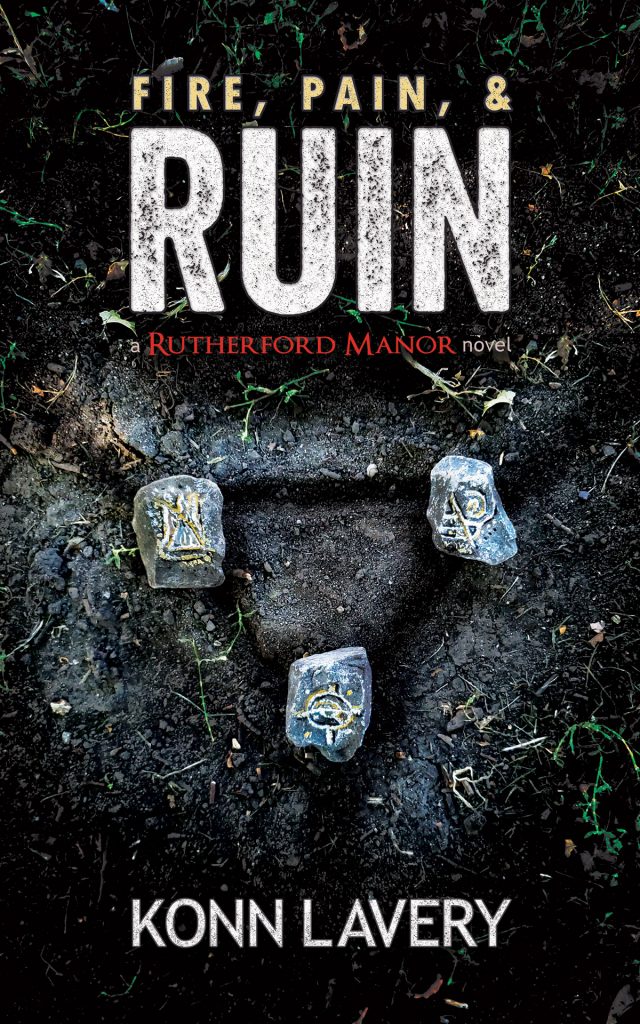 From the Facebook Post:
FIRE, PAIN, & RUIN – A Rutherford Manor Novel
Trying to live a normal life in the world of Rutherford Manor is difficult at best and sometimes impossible for the residents of the infamous household. Lisa and Louise Savidge are now young teenagers with a growing interest in the world, boys, and the family business.
Spalding and Penny Savidge certainly have their hands full with these young and highly curious girls and that doesn't include all of the trauma, family dynamics, infatuation, past loves, supernatural events, and ancient dark curses that they must all endure.
All of this and MUCH MORE will unfold in our next Rutherford Manor book; Fire, Pain, & Ruin written by Konn Lavery – Horror Author! 😈
This time around our story includes RMU fan favorites including Spalding, Penny, Lisa, Louise, Nox, Lilith, Billy, Vivian, The Connors, and the mysterious Midwives of Rowley!
Launching in Spring 2020. More news coming very soon!