This month's guest is Laura Lovett who was born and raised in Calgary, Alberta. She received her PhD in Psychology from the University of Calgary in 2005. Her debut novel Losing Cadence is a psychological thriller. She has written for many years while juggling school, her family and work. Let's welcome her to the blog!
Hi Laura Lovett, thank you for joining us. Can you tell us a bit about yourself?
Thank you for the warm welcome.  I am a mother of three, an entrepreneur in my field of workplace psychology, and a writer.  I run Calgary Career Counselling as well as Work EvOHlution and the Leadership Success Group.  A lot of what I do is inspire people to pursue their passions, and I feel that my writing is an example of that.  I've carved out time in my busy life since 2002 to work on Losing Cadence, and now its sequel, which is planned for release later this Fall.  I love it when people tell me they can't put my book down, and I enjoy entertaining others.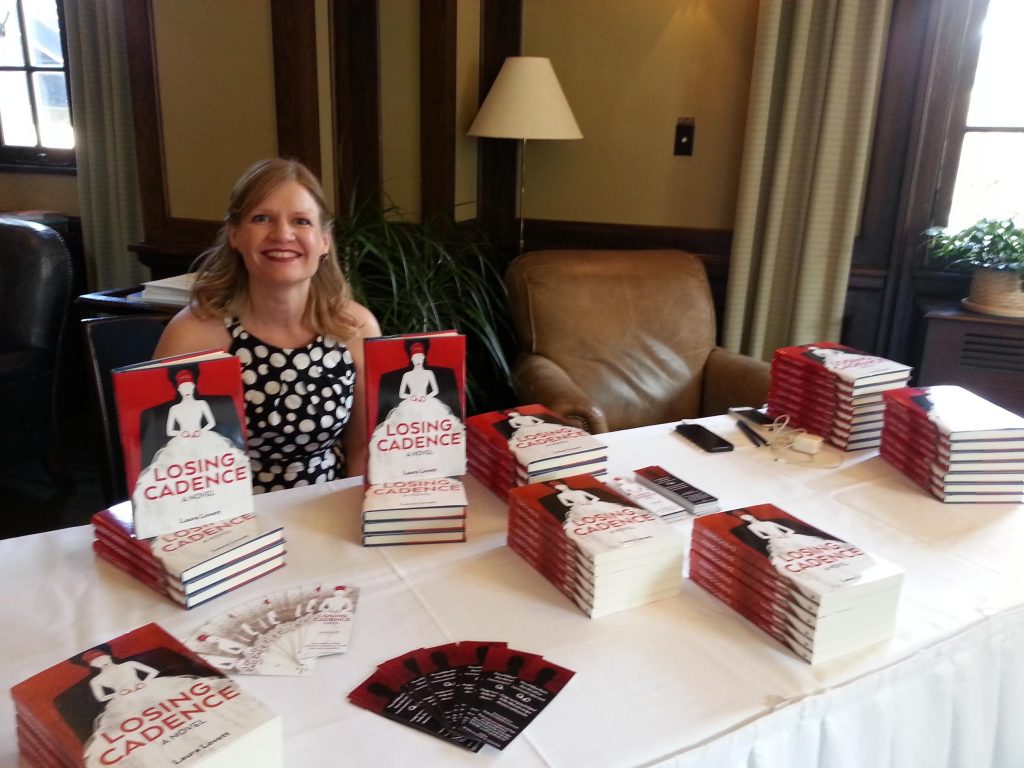 You've mentioned that you have written a lot over years, what other pieces have you written?
I've written a lot in the business and academic worlds.  Being an Adjunct Professor of Psychology at the University of Calgary, and contributing to my field means writing book chapters, articles in peer-reviewed journals, magazine articles, and more.  I co-authored a traditionally published book called Growing the Virtual Workplace in 2007 with three business school professors. My foray into fiction started in 2002 when I began writing Losing Cadence, which took me eight years due my full plate.  I finally released it in April of 2016.  Beyond the upcoming sequel, I am not sure what my next project will be, but writing is a passion and I plan to continue doing it!
Considering your background in psychology, would it be safe to say your work and teaching has been an inspiration to writing Losing Cadence? What else was a contribution?
Yes, I'd say I've learned and heard a lot in my almost 20-year psychology career (note that I finished my Master's in Counselling Psychology in 1999 and worked for a few years before embarking on a PhD in Industrial/Organizational Psychology). I've been able to apply some of my insights and knowledge into my characters.  I'm able to write about human behaviour and mental instability.  I've also been inspired by other books and movies in this genre, including oldies like Misery and Sleeping with the Enemy, and newer successes like Gone Girl and Girl on the Train.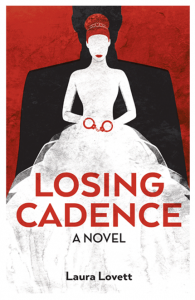 To expand on that, are any characters influenced from people you know? I'm curious about the deranged ex-boyfriend, Richard White.
People ask me that, and I'd say no, these characters are purely from my imagination.  Thankfully, I don't know anyone remotely similar to Richard White, and my husband is his exact opposite!
Do you have any other novels in the works?
The sequel to Losing Cadence is being released later this Fall.  I am happy with how it came together and my fans are excited to see what happens next as the first book ended on a cliffhanger.
Any advice you'd like to offer aspiring writers?
Don't let perfectionism slow you down.  It's far better to write your story, and then editors can help you fine tune it.  If you try to make each sentence perfect, you won't ever finish!
Also, try not to get dissuaded by how competitive the field of writing is, and instead look at the positives.  It's more possible to have your work out there than ever before, and if you have a unique story, fiction or non, get it out there!
Thank you Laura Lovett for joining us!
You can find Laura through the following links below.
Website: lauralovett.ca
Amazon: amazon.ca/gp/product/1491788518/
Goodreads: goodreads.com/author/show/15114936.Laura_Lovett
Facebook: facebook.com/Author.Laura.Lovett
Instagram: instagram.com/authorlauralovett/