It's 2018! 2017 sure went by fast. Let's not get into reminiscing the entire year right now. Instead, this blog post is going to get into the last three weeks. As a matter of fact, I was having a stay-cation since December 23rd up to January 15th. It wasn't a full on stay-cation, more so time off for research. The time was used to reflect upon what the hell happened over the past year.
Self-reflection Time is Important
This isn't just for authors, I truly believe that everyone needs to slam on the brakes and review what they are doing with their life. For myself, 2017 was a total blur of working, events and travelling. It was in a constant state of 'go'. Basically I was a production machine and relied entirely on my previously established skills, thought patterns and knowledge to make it through the hustle. I wasn't learning anything new, I wasn't challenging my thinking or my abilities. I only used them to their maximum potential. That is fine, however if I kept doing that, I will never grow as a person or understand how I can better myself.
Self-reflection Allows Growth
I am a believer that everyone should always learn and grow. If we stay the way we are and refuse to grow, the years go by quite quickly. You keep doing the same thing over until you have a realization down the road that you wasted a ton of time. This is why self-reflection is important. Take time to stop and reflect on what you did. Move forward by consciously thinking about what you are doing. In other words, be within the moment and you will find that you'll think clearer and with more control. You'll find it is a far more enjoyable way of being rather than running on autopilot.
What Did I Learn from This Time Off and Self-reflection?
Well, I learned that sleep is pretty awesome. Outside of that, I got to think about what I did in 2017. I realized that there were things that didn't work, things I missed and things that I could do better. Sure it would have been nice to pivot my direction earlier in the year, but again, I was in a constant state of 'go'. Self-reflection was a foreign word to me.
During the time off I was able to check off certain tasks regarding my graphic design and website development business. As of now, I am completely paperless. I've also migrated a lot of internal processes to a new system to smooth out my workflow, which means more focus on the work and clients and less time on trying to send an email.
I also spent time improving my writing craft. I've gone through two very helpful books during the time off. I read The Story Grid: What Good Editors Know by Shawn Coyne and On Writing: A Memoir on the Craft by Stephen King. I've also started Why Write?: A Master Class on the Art of Writing and Why it Matters by Mark Edmundson.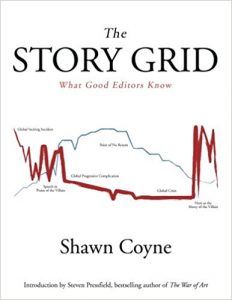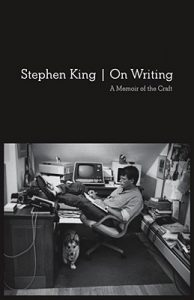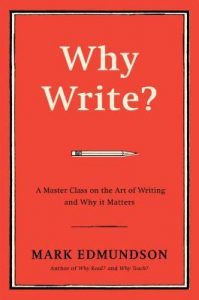 Oh, I also took some time to have fun. I caught up with friends and family. Always make time for them. Nurture those relationships to really have a fulfilling life.