This month's guest is A.G. Kirkham who is the author of a biker romance series titled
Guard: Satan's Pride.
Let's welcome A.G. Kirkham to the blog!
A.G. Kirkham, introduce yourself to us.
Hello All!  Thanks for allowing me to be art of your program.
What inspired you to write Guard: Satan's Pride series?
This book was meant to inspire mature women who can be set in their ways, or have loved and lost to believe in love again. Love happens when you least expect it and many times with someone you never would have imagined for yourself.
So I let Ava, my main character, fall in love with the most unlikely person she would have thought.  Guard is tough and very much the Alpha-male and Ava has been independent and alone for a long time.
Most unusual combination but a lot of fun.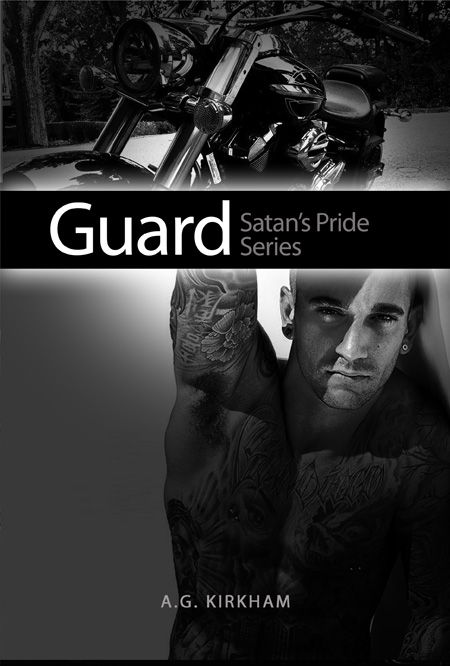 What initially got you into writing?
Writing is a release.  It is every fantasy or story you ever want to recount. I want to be a storyteller.  I can make others laugh, cry, and dream.  Especially dream!  Why Romance?  Because I believe that everyone deserves to find that special person to enhance their lives.
What was the first book that you wrote?
Guard is the first novel I have written. The next in the series is coming out soon.
Do you have a preferred genre to write in?
I do prefer Romance.  I am a hopeless romantic!
What will be your next project?
"War" is coming out very soon.  It is the second in the Satan's Pride Series.  This is about the singer/musician and her encounter with a bad boy biker from the Satan's Pride MC.
---
Thank you for joining us A.G. Kirkham to talk about your writing!
You can find A.G. Kirkham's work on her on Amazon:
Guard: Satan's Pride Series on Amazon
You can follow her on Facebook and Goodreads at:
https://www.facebook.com/A-G-Kirkham-115687622197736
https://www.goodreads.com/author/show/15441328.A_G_Kirkham